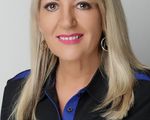 Superb efforts
By Cornell and Maretha in South Guildford
Firstly a very big thank you for your superb efforts and dedication to help us sell the property, this in very difficult times. We are very sad that it had come to this but in the end it was simply not sustainable for us to hold onto our property in Perth. Even sadder is that we never got to actually live in the property one single day. But yes, it is time to move on and try our best to recover financially as we took a big loss over 5 years, including our initial cash investments put into the build. Thank you again, we still cant believe you actually got this one across the line – fantastic result given the circumstances!
Dear Allana and Wendy – ladies, to both of you also a big note of thanks for your friendly and always helpful professionalism throughout the 5 year journey, you took great care of our property, managed it so very well and all along ensured we knew what was happening, sourcing good tenants and taking care of all the unpleasantries that also come about dealing with Landlords an Tenants I'm sure. Were it not for you, the property I believe would not have sold as well as it did. We relocated to Sydney, then to Jakarta Indonesia, then to South Africa….and you followed us all the way, never letting anything slip. Thank you again so much.
Maretha and I wish for you only the very best in success, prosperity and good health in these times and always. Keep up the great work you do for Landlords and Tenants alike.
Take Care and Stay Safe, who knows, somewhere in the future our paths may cross again.